Dear Conscious Creator,
There's an explosion of consciousness and creativity happening all over the planet right now, and if you're reading this you're no doubt in the midst of it. Awakening to higher consciousness is both exciting and challenging. You may be on a roller coaster between exhilaration and confusion and unsure how to maintain more expanded states of mind and heart? Perhaps you're in transition to creating a livelihood from your unique gifts and passion and looking for a way to jump-start your creativity? Maybe you have a longing to really make a difference and to co-create with like-minded others in community? Or you simply love expanding your mind and possibilities?
Whether your focus is on personal transformation, building a business from your passion, growing community, or contributing to global change, consciousness is shifting.
For hundreds of thousands of people all over the world, the awareness is dawning that all the power and answers we need are inside each of us and together we can create new, more soulful ways of living on planet Earth. We are the creators of a whole new world!
This is a breathtaking recognition. We have the potential to bring forth our abundant inner resources to become conscious creators and co-creators of new ways of being; catalysts for transformation in our own lives and communities. And that means mastering the skills of the creative process.
Awakening and learning don't need to be hard!
The process of transformation and developing skills for soulful living have been my passionate focus for many years now and I'm delighted to introduce you to the 22 Days of Transformation.
I have produced a series of guided meditations and active visualizations which will draw out the powerful creator and co-creator you are. I invite you into a process of exploration and discovery of how we can individually and collectively bring those dreams we most want to create from the realm of ideas into physical reality. This unique program will actively engage you in an exploration of your own creative process, and take you step, by effortless step, through some of the foremost skills of transformation. It's an integral, soul-centered process combining the power of visioning with states of presence; enabling you to expand whilst staying grounded. You will connect more fully with the creative possibilities of life and build trust in your abilities to actualize your potential.
By listening to this series of empowering guided meditations and active visualizations for 10-15 minutes every day for 22 Days you will:
Enjoy exercising your transformational muscles and build momentum to launch your creative projects


Become more receptive to the gifts of your own wisdom, intuition and knowing


Easily open your heart and trust in the flow of life


Step into a new space of expanded possibility and empowerment


Connect with your essential self and the resources of your soul through the play of imagination


Stay grounded in the body and in presence


Learn how to bring your seeds of creation from the imaginal realm, and plant them in physical reality, to grow a brilliant future and a whole new world

Whether you are new to transformational learning or a seasoned practitioner, here are some of the benefits you will harvest as you engage in this day by day process of discovery.
Experience calm, serenity, relaxation and peace as you surrender into deeper states of presence


Let go of old stories, and break through mental and emotional limits, to discover the wellspring of renewal


Take off the brakes, relax and flow with life and inspiration, as you open into the energetic liveliness of your being


Become more receptive to the universal intelligence that is always available and longing to come into manifestation through you


Connect to your deep knowing and more easily focus on what is important to you


Move through the stages of the creative process from planting your seeds of intention, to cultivating your soul garden and gathering your gifts


Play with your inner yin and yang, and bring them into creative harmony and fruition


Develop an experimental mind frame and replace judgment with curiosity and delight


Know you are part of an interconnected, energetic web of life which sustains you as you co-create with it


Be filled with wonder and awe as you discover how simple the process of manifestation can be.

The time for struggling alone is over. You can expand your consciousness, hone your creative powers and develop higher level co-creative skills, as you participate in soulful community.
Virtual communities of conscious people meeting via the telephone and the internet are changing the world. They enable connection around common interests immediately and deeply, regardless of physical distance, creating an energetic connection which transcends 3D reality. They're a perfect medium for doing this kind of soulful creative "imagineering" and a seeding ground for bringing the new consciousness down to Earth in local physical communities.
When you participate in these visualizations as part of a virtual learning community you will experience the nourishment and support of deep community as you connect with the powerful synergy and living essence from which all manifestation is born.
The experiential processes in the 22 Days of Transformation will open the door and invite you into a landscape of infinite possibility.
Step now into a Whole New World. I look forward to meeting you there.
Take care,



Rose Diamond
Website A Whole New World
Blogsite Magnificent Being

P.S. I recommend you listen to these visualizations for the first time in a group, don't miss out on the introductory offer which is available only for this forthcoming series, starting on 31st May.
Here's how you can participate in the
22 Days of Transformation
The Audio Series: 22 x 10-15 minute mp3 recordings. More than four hours of original guided meditations and visualizations to engage your body, mind, heart and soul.

The Co-Creator's Package:
Here's what you get:

The next learning community will start in late August. Please register your interest now.

Completion of the 22 Days of Transformation learning community is the first step towards the Soul Weaving Mentoring Program

,

see www.awholenewworldcoaching.com


$77

The Catalyst's Package: 1-1 mentoring
And . . . because I know that some of you may want one-on-one mentoring to go deeper into your specific questions and challenges, I have come up with a special mentoring offer.

In addition to all the benefits of the Co-Creators Package, you can purchase 3 x 60 minute 1-1 mentoring sessions -

Before purchasing, please email Rose to discuss your mentoring requirements first. We want to be sure you will be completely satisfied!
Here's what participants have said about the
22 Days of Transformation:
I am in profound gratitude for the enlightening shift of my whole being and attitude from the 22 Days. All of my being expanded into a place of beauty, and that beauty is right here, right now, all around and through us. Shafiya Eve, Sacred Healing & Emotional Freedom www.healingeve.wordpress.com
Thank you for this most amazing journey, you have moved me towards deeper knowing, deeper connection and Soul Singing! These are joyous, simple, inclusive, powerful meditations I will want to go back and listen to many times. Laurie Attridge, Cazenovia, NY
We are all experiencing in one form or another a new state of allowing ourselves to be free. In our 22 days together, I experienced what it is like to embody and experience my own divinity. It's a process of awakening and enlightenment, yet so gentle at its core. Raora Hartman
I had some very powerful experiences, which surprised me. Some of them were literally life-changing. I came away with an expanded experience of the reality of the non-physical and energetic realms, and I feel more substantially connected with the non-physical aspects of myself. In one session, I had a complete experience of knowing I could let go and be safe, and it went right into my cells. This was welcome indeed. In another, I had a profound experience of my stature, my bigness, my worth. Rose, you did an amazing job. You are truly gifted at leading these adventures. Suzy Goodelman www.suzannegoodelman.com
Rose Diamond has such a gift to create a vision that we can all relate to. I have never in my wildest dreams done exercises like those provided by Rose which helped me (and others) envision great possibility and awareness. The way Rose presented the 22 Days of Transformation series touched me deeply - I can't even talk about it. The clarity and inspiration Rose brought to this series was magical. John Hlavac (AKA – John from Minnesota) Business Coach, www.jlhbusinesscoach.com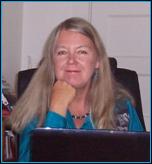 Rose Diamond is a lifelong educator, an expert in the creative process, an author, and a pioneer in transformational learning. Her own particular piece of the puzzle is mapping the inner process of transformation, identifying the curriculum for the transition, recording and publishing some of the emerging community models for the new culture and helping to link initiatives locally and globally. Her vision is to contribute to a peaceful soulful world through seeding Soul Cells and Soul Sanctuaries: learning communities coming together to nurture higher states of consciousness and creativity. She has lived her life as a soul journey, as a creative adventure, as a model for living your passion, and as a process of living inquiry. As a transformational catalyst and global citizen, Rose has learned to integrate insights from living on the edge with a heartfelt vocation to share her skills and wisdom and to support those who are ready to make a difference. Her books include: Living Your Passion: How Love-In-Action is Seeding a Whole New World and The Consciousness Series, a set of 6 e-books.

More Testimonials:
This morning all of a sudden I was looking onto this radiant world with no borders and I was filled with a joy that I don't have words for. Linda LaClaire B.A B.Ed. Creative Soul Designer, Intuitive Artist, Reiki Master, www.creativesoulprints.com
Thank you for creating the 22 Day Village experience for us and the world which you have fearlessly and lovingly gifted to all of us who have been ready to receive it.. You have created a way for us to meet so we can all live deeper. Richard Hammer, Yoga Teacher, www.wholenessyoga.com
We have experienced a community, where things happen in a very natural, organic way because we're doing it together. Community is the foundation for everything and without community the changes we need won't happen. Through this process I have been able to bring more parts of myself into balance, enabling me to be happy and get things done and this has carried over into many areas of my life, especially my business. This has been a very soulful, substantial and rooted experience; at the same time Rose's gentle reminder to let go gave me permission to step into something completely new. It was a beautiful journey; I felt so at home and achieved a deep sense of relaxation. I now have permission to see the beauty in every single person, and that is a gift. Sus Longsbak Larsen, Director On~Hudson Mediation Center
I kept finding myself surprised and I thought I was past being surprised. It's delightful to feel the new, clear, more transparent, freer me. What a beautiful, refreshing and uplifting experience; utterly lovely and delicious. Carol Fazakas
Thank you so very much for this wonderful series. I feel connected in a calm, focused, special way. I feel tranquil when I hear your voice, but it is also exhilaration and celebration. I have gone to bed with your voice and the voices of this dear community in my ears each night. Please share with the others my deep gratitude for their participation , the love, their encouragement, their insights over these last days.. I know I am a changed person because of what has happened in our circle. Nancy Barry, Facebook: www.Barryglasseworks.com
Thank you so.o.o.o. much for your soul-full leadership on the 22 Days series....I love how we all magnify and expand our brilliance of each other and how it creates even more beauty in the collective. See that new ribbon of color over there....and just beyond that, a whole new world! I am so grateful to be alive to experience the exquisite energy of each one of you and what we create together....to be able to make a difference in the Collective New Being as we unfold ourselves, radiating our stunning new reality! Sue Couch
This has been a lifeline and an amazing support for me as I take care of my elderly mother, far from home. Hearing these visualizations and being part of this community each day helps me know I'm not alone and gets me through what I need to get through each day. Its been amazing. Siena Ammon, New Zealand
I've listened to many of the sessions with my husband who has very much appreciated them. I am so impressed by the meditations you are leading and your energy on these calls. You are truly talented and we're all so lucky to have access to you. Sunae Harket
_______________
"The Web of Life" meditation is from Joanna Macy, "Coming back to Life", New Society Publishers, 1998.
All the other guided meditations/visualizations are the original creations of Rose Diamond and A Whole New World Publishing. ©Rose Diamond 2010