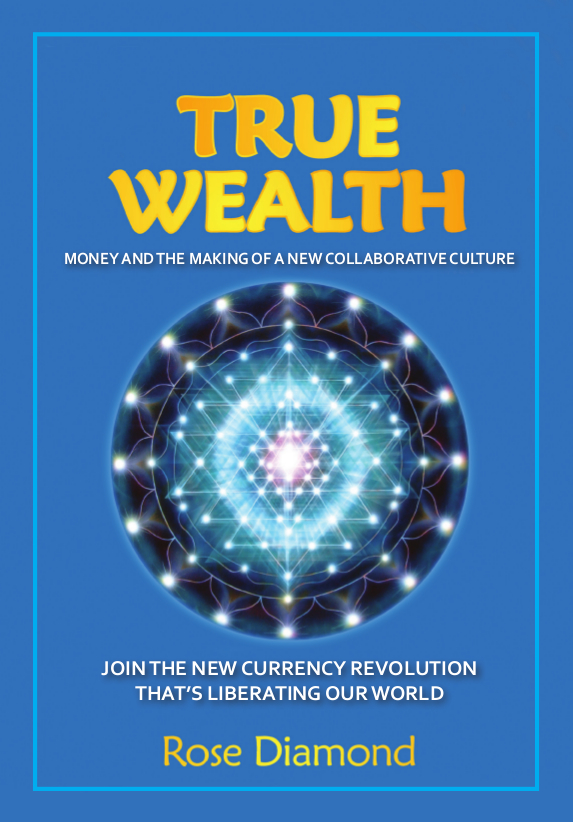 What's new at a Whole New World? Join the AWNW Global Community Here

... and connect with others on a conscious path for creative, exploratory conversations and community empowerment


Visit our Blog 'Magnificent Being'
...and join us in creating a soulful life and a soulful world!
Our writing and interviews explore what it means to live a conscious life. We ask questions which will cause you to inquire within your inner being, in your daily life, and in your relationships, to find the answers. Some of the questions we are asking through our e-books are: how can we maintain inner peace and well-being through this transitional time? What does a sustainable life look like? What does it mean to live in harmony with nature? How are people creating livelihood from living their passion? What is a conscious relationship?
Learn more in our e-books!!
Books on the Soul Journey, Living your Passion, and the BeDazzling Cosmos
1-1 and group coaching for Creative Empowerment. Soul Weaving for Women.
Welcome and...Who are you?


Are you one of the rising wave of people who long for positive change and are ready for it? Are you looking for deeper meaning and purpose in life? Seeking ideas, skills and encouragement to live your passion and make a difference in response to our mounting global crises?


What do you (really) want?


Since you've found your way to this page our guess is:
You are aware that as a species we're in a major transition in our evolution and each one of us has the potential to make a positive difference to our collective future.


You're struggling with the gap between your longing for a new conscious way to live and knowing how to bring your vision down to Earth and make it real.


You are looking for tools, processes and companions to help you move forward easily and joyfully.
What can we create together?
A Whole New World is a catalyst for creative empowerment, transformational learning and conscious evolution. Our unique contribution is holding a big picture, positive vision: A Whole New World, alongside an exploration of the skills, practices and creative processes we can develop, individually and together, to make this vision a reality.
Through our local and global learning programmes and growing library of publications and audio products, we support you to successfully make the transition from the world as we have known it to a new, more soulful way of living based on the values of peace, interconnectedness and respect for all life.
Our experiential approach is developed around 8 Pillars of Transformation, or key elements for conscious change. As we explore the 8 Pillars, we aim to stimulate whole person learning and foster higher awareness, and sow seeds for inquiry, dialogue, skills practice and inspired action, to nourish your all important soul journeys through life.
We offer a complete curriculum for participating in the co-creation of a Whole New World with all the skills you need to:
Awaken to the certainty that you can and do make a difference, as you experience and express your essential being.
Engage the journey of personal and global transformation with curiosity, courage and love.
Dive deep into what it means to live a conscious life and become skillful at maintaining yourself as a clear channel for transformation.
Cultivate simple consciousness practices with which to en-lighten and re-source yourself even through the darkest times.
Liberate your genius to become an empowered and conscious catalyst for positive change in any situation.
Experience a deeper sense of connection with a global movement of Whole New Humans.
Our Deep Discovery Conversations with global and grassroots leaders offer practical wisdom and encouragement as you extend your passionate work in the world as a new culture maker, spreading peace and renewal in your community.
To receive your welcoming gift, Seeds for A Whole New World exploring
the essential elements of transformation, and regular news updates, enter
your name and email below: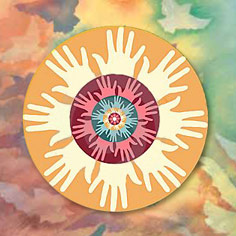 Developmental programmes for Community Catalysts: in collaboration with other leading edge practitioners we are developing a range of opportunities and support for people of all ages who want to be actively involved in shaping a locally vibrant and globally responsible future.
A New 22 Day Audio Series
read more here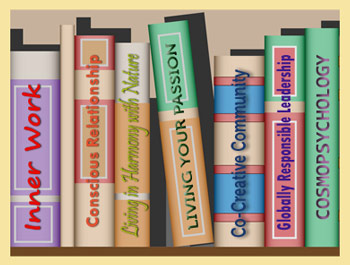 The Essential Elements of Transformation

INNER WORK

The Soul Journey ,Consciousness, Presence, Healing, Authenticity, Inquiry, Inner Peace, Consciousness Practice, the Sacred

CONSCIOUS RELATIONSHIP

Healing, Dialogue, Co-creation

LIVING YOUR PASSION

Purpose, Livelihood, Creative Process

HARMONY WITH NATURE

Sacred Relationship, Sustainable living, Stewardship

CO-CREATIVE COMMUNITY

Grass-roots economics, deep democracy, sustainable living, conversations, celebration

GLOBALLY RESPONSIBLE LEADERSHIP

A New World Story, Servant Leadership

COSMOPSYCHOLOGY

Evolution, Manifestation